MERGERS AND ACQUISITIONS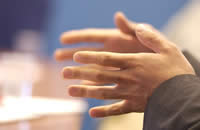 Are you thinking of making an acquisition in order to achieve growth? Perhaps the market you are in is consolidating and strategic mergers are the way of increasing market share?
Whatever the reason, Wildcat One can help you succeed: which is pretty crucial when, on average, 70% of mergers and acquisitions fail to achieve the benefits and value originally sought from the deal.
We will work with you, providing advice and/or resources, to help plan and deliver the implementation of the integration phase. This is essential in realising the overall value of the deal and for organisational and shareholder expectations.
Working with clients across all sectors and all business sizes, our rigorous yet flexible approach offers highly beneficial resources in the following areas:
Pre-merger/acquisition
Early identification of potential issues, in the light of business objectives
Advice on human resources due diligence, including issues such as cultural fit, key employees/skills profiles, as well as contractual issues and potential liabilities (e.g. TUPE)
Implementation planning including organisational/management structures; nature and number of jobs; terms and conditions and contractual obligations; retention of key employees and culture
Post-merger/acquisition
Communications planning - to address employee, customer, shareholder, trade union and other stakeholder issues and expectations
Advice and resources on organisational integration, including trade union negotiations, rationalising terms and conditions of employment, human resources processes and systems, aligning policies and practices and cultural integration
Implementation of the 'new' organisational structure, including retention of key skills, redundancies, relocation, recruitment, job changes, effective change management, organisational capacity building and consolidation
Wildcat One has sound experience of helping make mergers work across the private and public sectors. We use a rigorous yet flexible approach to achieve successful integration in a timely way. We also work with companies to help them prepare for sale/divestment.