TROUBLESHOOTING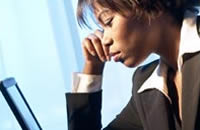 Much of our work on troubleshooting and managing change increasingly employs a holistic, systems thinking approach. This allows us to identify emerging patterns and key inter-relationships, which can help predict the likely response to or impact of our interventions. This can provide powerful leverage for change and improvement and, we believe, leads to more sustainable outcomes.
Services
Wildcat One offers valuable resources for your business, providing support in the form of business advice, consultancy services or interim management.
Our highly qualified and experienced professionals hit the ground running and are very adept at 'getting under the skin' of an organisation quickly and efficiently in order to understand the issues and identify the problems. We'll work closely with you to assess what needs to be done and help you implement an effective solution.
The following examples outline how Wildcat One's experienced trouble-shooters can help you:
Problem Solving:
Organisational reviews; to identify improvement areas and resolve problems
Improve productivity, effectiveness and performance
Improve organisational processes and reduce waste
Turn-around under performing organisations or departments
Review/clarify organisational aims, priorities and strategies to improve operational delivery
Analyse causes of critical skills shortages, develop a strategy to resolve them and facilitate implementation
Identify and resolve organisational barriers to growth
Managing Change
Restructuring, rationalising, downsizing
Relocations and closures
Mergers & acquisitions, including integration implementation support
Organisational and/or cultural change programmes
Improving capacity and capability
Working with executive and senior teams to help realign organisation structures to changes in strategy
Identifying optimum leverage for sustainable change and performance improvement through a systems thinking approach
Additional Resources & Provision of Expertise
Stepping into senior, executive roles, to provide skills and experience pending the recruitment of a permanent appointment, or to deliver specific projects or results
Advising on sensitive and potentially damaging issues; such as senior management under-performance, discrimination, harassment or bullying cases
Researching market pay rates to improve remuneration policy and practice
Visit our Client section for more information about some assignments we've worked on, as well as find out what our clients say about us.